Rubí will reflect on racial discrimination this Thursday
The proposal is framed within COLOR Week and includes the screening of the short film Guillermina and a group discussion with Rubí residents from other countries, who will talk about their experiences
https://www.rubi.cat/en/current/news/rubi-will-reflect-on-racial-discrimination-this-thursday
https://www.rubi.cat/@@site-logo/ajuntament-de-rubi.png
Rubí will reflect on racial discrimination this Thursday
The proposal is framed within COLOR Week and includes the screening of the short film Guillermina and a group discussion with Rubí residents from other countries, who will talk about their experiences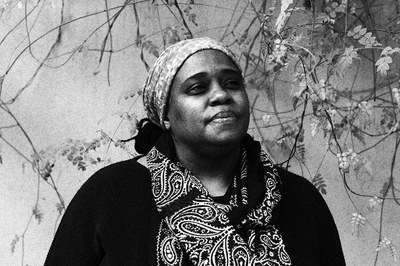 In the setting of COLOR Week and motivated by International Women's Day and the International Day for the Elimination of Racial Discrimination, Rubí will reflect on racial discrimination this Thursday by screening the short film Guillermina and hosting a debate with Rubí residents from other countries, who will talk about their experiences.
The event will take place at El Celler and will kick off at 5.30pm with the screening of the short Guillermina. Directly following the film, there will be a group discussion with the participation of the author, anthropologist and documentalist, Aída Bueno Sarduy, and the journalist specialising in African diasporas and music, Tania Adam. Sharing their testimonies at the round table will be four Rubí residents who migrated and experienced first-hand the process of seeking asylum and the fight against racial discrimination: Diatou Badiane, president of the Mandegane Association of Rubí; Aissatou Konte, president of the African Women's Association (AMA) in Rubí for the Eradication of Female Genital Mutilation and activities manager at the Catalan-Senegalese Association for Cooperation and Social and Cultural Promotion of Rubí (ACSPROSC); Mamadou Fall, member of the Les Torres Community Centre and volunteer at the Cova Solera municipal vegetable gardens with the cooperative L'Ortiga; and Mohamed Said el Jaoujat, decolonial anti-racist activist, driving member of several projects in the city, including Ecobòdum, the Rubí Sociocultural Integration Association (ARSI), the Rental Union, and in charge of promoting and mobilising the Sala Neus Català project.
In Guillermina, a white man looks back with great fondness on the black maid who raised him in Cuba during the 1940s. The tenderness of his words reveals a closeness that, despite everything, does not erase the hardships of her subordinate position and shows how colonialism also rears its ugly head in the realm of intimacy. The short ponders if affection and caring can prevent prejudice or if racial discrimination prevails even in the most intimate of human relationships.
Spaces are limited. So please register in advance, for free, by sending an email to color@ajrubi.cat.